World Hypnotism Day Event Ireland
CONGRATULATIONS you are invited to register for the FREE 90 minute informational webinar on the benefits of hypnotism and how it can be used to help you gain control achieve goals faster for real life results. See the early notification form on this page.
You definitely want need to read this...
How Different Will Your Life Be In Just 1 Year?
Take a moment to think back to a year ago today. Do you remember what you were doing?

Do you remember what your goals were?

Think really carefully about the intentions you had for the coming 12 months.

Have any of those goals/dreams/aspirations fallen short?

Chances are... they have.
Why?

Because what we WANT
And what we DO... are often worlds apart!

We may have the biggest, boldest dreams to recreate our financial, physical, emotional, relationship or spiritual world. But unless we have a plan and a system to embed and ingrain these changes... we revert to old negative, unwanted habits.

We can become comfortable with familiarity and with those unwanted patterns of behaviour that impose limitations.

Don't feel bad. EVERYONE does this. It is part of the "human condition". People resist change until they have suffered enough.
But what if you could interrupt your negative, unwanted pattern of "Limitation"?

What if you could actually create a change in your mindset at a core level?

Could it be possible that in 1 year from now, your entire life could be different?
Decide right now to 'Grab the Tiger by the Tail' and you could be:
A happier you

A healthier you

A stronger you

A more confident you

A financially successful you

A spiritually connected you

Or anything that is most important with your true self!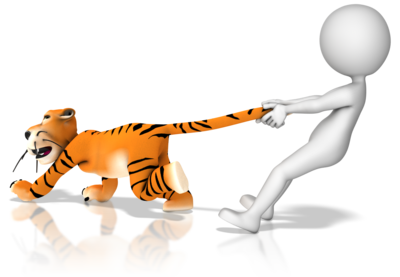 Instead of wishing, hoping or dreaming of improving your life, only to watch your bad habits sabotage you again...

NOW is the time to make a permanent shift. To transform yourself into a new you that will turn the heads of family, friends and co-workers.

Introducing...
The Winning Ways Self-Hypnosis Success System.
Yes, 12 months to a completely new YOU!
When you join the Winning Ways Self-hypnosis Success System you get instant access to a success programme that will reconnect you with you true desires in life and hold you accountable to creating real change and to bring those changes about.

Winning Ways Self-hypnosis Success System is built on the premise that "Small Changes Produce Big Impact."

Instead of setting you up for failure by asking you to invest hours and hours a day to transform yourself, Winning Ways Self-hypnosis Success System guides you to make small calculated changes, that are easy to implement, over the course of an entire year.

This is a fun programme that is designed to integrate into your already busy life.

If you have a few minutes a day to invest in changing your life... then Winning Ways Self-hypnosis Success System will work for you.
Over the course of the next 12 months, you will be focusing on a general area of improvement in your life.

The Winning Ways Self-hypnosis Success System goes through the following process month by month...
Month 1 - Goals/Vision

Month 2 - Motivation

Month 3 - Accountability

Month 4 - Persistence

Month 5 - Facing Fear

Month 6 - Acting As If

Month 7 - Asking For Things

Month 8 - Time Management

Month 9 - Communication and Public Speaking

Month 10 - Keeping Score

Month 11 - Finances

Month 12 - Giving Back
Each month you will be given an overview of the topic at hand, a set of exercises and a weekly follow up.

Each week you will receive an email reminder of your tasks for the week. This is designed to keep you on track while minimizing the amount of time you spend on this program.
At the end of 12 months... you will have given yourself the chance to focus on pure self improvement in 12 vital areas for LIFELONG success.

All it takes is a few minutes a day and CONSISTENCY! And that's what we're here for. We will keep you on track while you go from good, to great to phenomenal.
Just think... 1 year from now EVERYTHING could be WAY better. All you have to do is take the first step. Join the Winning Ways Self-hypnosis Success System today and give yourself the gift of personal success and true happiness.
This exclusive World Hypnotism Day Special Offer is only available at a discounted price for a limited time.
WHD Special Price: 

Just $97 
Regular Price: $197
You Save: Over 50%
Be one of the early adopters and accelerate
Your Winning Ways!
This World Hypnotism Day Jan 4th, 2023 Special Event Promotion will begin in:
I want to Remove all the Risk For You and that's Why I'm Including my 60 Day Money back Guarantee.
60 Day Iron-Clad 100%
Money-Back Satisfaction Guarantee

Your success is important to us.
Start your training... go through the online
videos, audios, workbooks...
and if you are not 100% happy
just let us know within 60 days
And we will promtly refund all your money.
No questions, no hassles – it's that simple!

No Risk to you, all that's left is how much you need to get it now...
Buy the Winning Ways Self-hypnosis Success System now and get on the road to finally achieving the changes you want to make in your life.
I appreciate you taking the time to read this World Hypnotism Day special promotion and taking a few minutes out of your day to learn about how I use self-hypnosis to solve my problems and achieve my goals.

Taking action today is your first step to achieving the same results. I can't wait to get an email from you letting me know that this was the first chapter in your success story.

All the Best,

Martin Kiely
P.S. Missing out on this means you're going to wake up tomorrow exactly where you were before. Nothing will change unless you take action and invest in yourself. Trust what your gut is telling you right now and click on the buy button above.

P.P.S. Remember that when this special promotional period expires, we will be closing down this offer. With my Guarantee you've got absolutely nothing to lose and everything to gain. Click the Buy Button above and get started today.