World Hypnotism Day Jan 4th
Help Celebrate World Hypnotism Day in Ireland
THURSDAY JANUARY 4th 2024
The Real Truth About the Origin of World Hypnotism Day...
Click on the image below to start the video...
World Hypnotism Day Ireland
Cork City, Ireland – THURSDAY JANUARY 4th, 2024
Cork City, Ireland – Thursday January 4th, 2024 the 20th Annual World Hypnotism Day will take place. With New Year resolutions facing us, the timing is perfect for World Hypnotism Day. Learn how to beat the Resolution Blues and succeed at your goals.
About World Hypnotism Day
The First World Hypnotism Day was held on January 4th 2005 at the instigation of Tom Nicoli. It proved to be one of the most impressive displays of professionalism and sharing of knowledge and skills by hypnotists around the world. Talks, interviews, workshops and articles were available around the world, all clearing the air and removing the myths and misconceptions of hypnotism while explaining the many benefits it brings. Free resources for the public can be found at www.worldhypnotismday.com
The popularity and the practical application of hypnotism increases daily as we have read and heard the headlines in Newsweek, Good Housekeeping, Canadian Living, Shape, O magazine and on popular syndicated television shows. Hypnosis is a technique through which the subconscious mind can be reached. It is an altered state of mind. Although some people have a fear of hypnosis, there is absolutely nothing mysterious or abnormal about it. The hypnotist does not possess any type of power or gift, but has learned how to give suggestions that the subconscious mind will accept and then act on those suggestions in a positive and constructive way. Trained hypnotists have helped thousands of people solve problems in their lives, achieve goals, overcome fears and improve personal skills.
Now It's Time To Learn More About How
Hypnotism Can Help You
, Especially For Your New Years Resolutions.
Why Are So Many People Using Hypnosis Hypnotherapy?
Consulting Hypnotists Hypnotherapists Around The World Help Ordinary, Everyday People With Ordinary, Everyday Problems Using Individual Hypnotic Techniques.
World Hypnotism Day Ireland Jan 4th 2006
Dedicated to Dr. Jack Gibson, Naas, Co. Kildare, Ireland.
World Hypnotism Day Ireland January 2006 was dedicated to the memory and work of Dr. Jack Gibson, of Naas, Co. Kildare, Ireland. Over the past 60 years Dr. Gibson's work in the treatment of psychosomatic disorders using hypnotherapy is inspirational.

On April 3rd, 2005 Dr. Gibson in his 96 year passed away. The world, in general, lost a great humanitarian and the hypnotherapy profession, in specific, lost a great teacher and pioneer. In recognition of his work, World Hypnotism Day in Ireland was dedicated to Dr. Gibson.

Consulting hypnotist Martin Kiely's interview with Dr. Gibson for the Journal of Hypnotism is believed to be Dr. Gibson's last published interview before his death.
World Hypnotism Day Jan 4th Ireland
Some testimonials from clients who moved forward with the benefit of hypnosis and self-hypnosis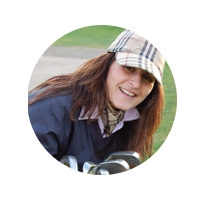 Played golf yesterday and would have had mixed emotions & challenges to deal with - staying positive. Overall feeling much more relaxed and balanced
Many thanks Martin, listening to the download and taking all on board. tnx for the tips! Denis
I definitely am noticing some change. Not having that feeling in my chest as often or as bad as it was before. I have listened to the mp3 recording 5 times now.
Thank you Martin myself and my daughter Leah are listening to the relaxation every day and are finding it very beneficial
Hi Martin, thank you for your help as I'm now back enjoying my cycling & all those problems I had are now no longer an issue.
Learn More About The Truths And Benefits Of Hypnosis